Rare albino whale puts on a show off Australian coast - CNN.com
:
'via Blog this'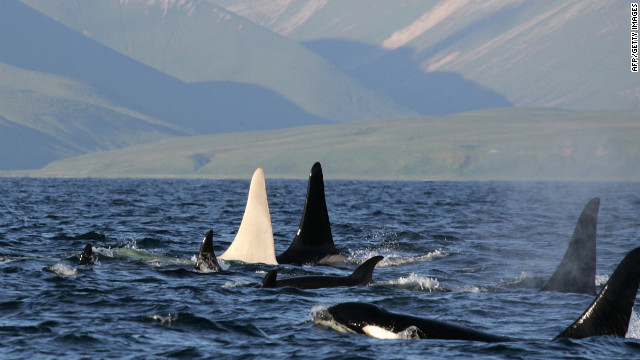 Fabulous! A real white whale! His name is Migaloo and he was first spotted in 1991. There's a video on the CNN site.
It may seem straight out of Moby Dick, but a rare white whale is thrilling Australians off the eastern coast.
Interesting tidbits from the article:
Male humpbacks can travel up to 140 kilometers (87 miles) a day during their migration.
Whale watchers may be able to enjoy Migaloo for decades. Humpback whales are believed to survive as long as 90 years in the wild.
So kind of interesting--Ahab could have been chasing his whale for decades. There is a migratory pattern that he may be able to hunt him down with. Very interesting.